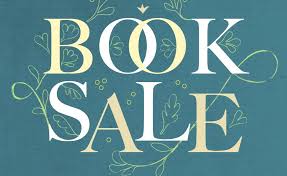 Our 3rd Saturday book sales are coming to an end for this season. To give everyone a chance to stock up for the winter, we are adding a one time Friday night sale from 6-8 pm on October 20th, in addition to the Saturday 9-noon sale on Oct. 21st.
So, bring your book bags and fill them with bargains. We have a huge selection of like new books on the writing process, many additions to the children's section, a nice bunch of jig saw puzzles and many gems that have been added to non-fiction. And, if you like fiction, there are always lots to choose from in both paperback and hardcover.
All proceeds benefit the Madison Library.
See you Friday night or Saturday morning; or come for both!
FOML