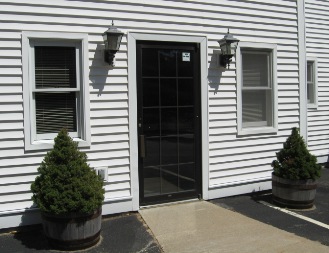 The Madison Library's Chick Room meeting room is located on the lower level of the library. It is handicap accessible and has a wireless internet connection.  The Chick Room contains:
conference table with eight chairs
30 stacking chairs
white board (please bring your own dry-erase markers)
pull-down projection screen
microwave
coffee urns
full-size kitchen sink
rest room
Please make prior arrangements to use additional equipment:
folding tables
LCD projector and table
television with VCR and/or DVD player
Chick Room Application and Checklist
Check schedule to see if the library's Chick Room is available for your meeting.
Meeting Room Policy
John F. Chick Room
1. The meeting room is available to local non-profit organizations engaged in educational, cultural, intellectual or charitable activities. Application for use of the meeting room is made by completing and returning the application form in advance for approval from the Trustees. Forms are available at the library. Reservations shall be made no sooner than six (6) months in advance and with no greater frequency than twice a month unless otherwise approved by the Trustees.
2. Library programs will be given priority in reserving the meeting room.
3. Arrangements for the key to the meeting room will be made upon approval of the application. Persons in charge of the meeting beyond library hours, or when the library is not open will be responsible for securing the building, turning off the lights, and heat and removing the trash.
4. Groups using the meeting room may have no more than forty five (45) people in attendance in any given time.
5. Library facilities must be left in a clean and orderly condition, and furnishings returned to their original position before leaving. No alcoholic beverages may be served anywhere in the library. No smoking is permitted anywhere in the library or on the library grounds. Users of the room will be liable for the cost of repair of any damage to the facilities and/or for additional janitorial services. Madison Library is not responsible for any materials or equipment left on the premises by meeting users.
6. The library reserves the right to revoke meeting room privileges at any time.
7. Granting of permission to use meeting room facilities does not constitute endorsement by the library staff or Board of Trustees of the organization using the facility, or their purpose.
8. The Library reserves the right to amend these policies as deemed appropriate by the Board of Trustees.
Policy adopted 8/2/94
Policy Revised 4/20/16