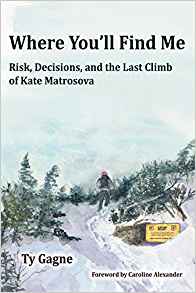 Join us Thursday, March 22 at 7 pm for a visit from author Ty Gagne!
Ty will discuss his book, Where You'll Find Me: Risk, Decisions, and the Last Climb of Kate Matrosova. Copies of his book will be available for sale and signing after the presentation.
Free and open to the public.